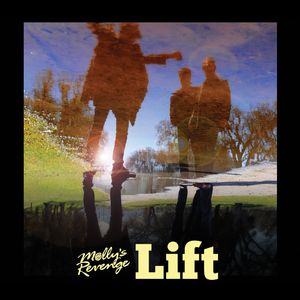 Traditional Irish, Scottish, Scandinavian, French, and old time American tunes have never sounded so alive and insistent. California-based Celtic band Molly's Revenge announces "Lift," a new album featuring a sparkling array of the band's unusual and arresting aural folk art.  ORDER NOW!
In early 2016 the band retreated to the NorCal coast, where they worked night and day to put together a record that could surpass the band's previous 12 releases. Their fans (or Mollycules) were very generous with donations to a successful fan fundraising campaign. As before, they traveled north to a secluded retreat among the redwoods to arrange and record the album. They have always specialized in rocking Scottish and Irish jigs and reels, but they wanted to push the envelope on this one, and they did. A quiet beauty only hinted at before has now emerged as a foil for the wall of wailing pipes and fiddle that is the hallmark sound of Molly's Revenge.  
They recorded Scandinavian and French melodies with beautiful guest perfo​r​mances by Aryeh Frankfurter (nyckelharpa)  and Lisa Lynne (Celtic harp). They tapped into the American tradition with a lovely waltz written by Norman Blake and brought back by David from a Scottish pub session. An Swedish song melody on bagpipes introduces a set of American fiddle tunes. A melody from a hurdy-gurdy jam leads into a Quebecois reel. Traditional Irish jigs and reels from Tommy Peoples and John Doherty coexist with blazing pipe sets from the pen of the legendary Gordon Duncan. To complete the project, the band invited German producer Juergen Treys (Cara, Litha) to work his magic in mixing and mastering the record. 
This unlikely collection of melodies was Mollified with a generous dose of California sizzle and old school grit. The result is a step up for the band. An evolutionary leap with plenty of... lift.