News from the Mollysphere  
We hope this crisp autumn weather finds you happy, well, and sitting on a big woodpile. Here's all the latest news and upcoming shows from Molly's Revenge and our various musical adventures. We will be doing a short tour later this month in Oregon and Washington that includes the Galway Bay Feis in Ocean Shores, WA with shows in Portland, Pendleton, and Gig Harbor… see below. Don't forget that our annual Winterdance holiday show with singer Christa Burch and dancers will be returning to all of our usual venues in December, and one or two new ones as well. Stay tuned for details as they coalesce at mollysrevenge.com.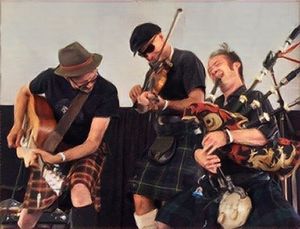 Molly's Revenge Fall Tour  
David Brewer, John Weed, Stuart Mason  
Mon, Oct 23 @ 7:00 PM  
Abbies House Concerts  
Portland, OR  
https://froggie.com/  
Tue, Oct 24 @ 7:00 PM  
Pendleton Center for the Arts  
214 N Main St, Pendleton, OR  
Call (541) 278-9201
http://pendletonarts.org/
Wed, Oct 25 @ 7:00 PM  
Harbor House Concerts, Gig Harbor, WA  
HarborHouseConcerts@gmail.com  
Thu, Oct 26 – Sun, Oct 29  
Galway Bay Irish Music Feis  
Ocean Shores, WA  
http://www.galwaybayirishpub.com/  
Saturday Nov. 25  
Holy Cross Church Fundraiser  
Castro Valley, CA  
SHOW DETAILS  
Sunday Nov. 26  
Angelicas Bistro  
Redwood City, CA  
In the Bell Stage Main Dining Room  
Featuring: The Turco Irish Dancers  
SHOW DETAILS  
December 2017  
Molly's Revenge Winterdance Tour  
CA-OR-WA  
Details TBA on mollysrevenge.com
---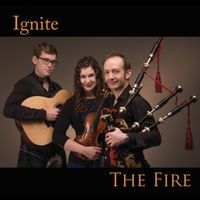 The Fire Releases 'Ignite'  
The release of Ignite marks a new era for The Fire. Adam Hendey joined the group in July 2016, making this EP the first recording to feature the new trio sound. Composed of primarily traditional Scottish tunes, Ignite showcases every aspect of The Fire's stylistic expertise, technical prowess, and musical passion. As on their first album, this record displays the dynamic interplay of fiddle and bagpipes for which Rebecca  Lomnicky and David Brewer have become well known. On guitar and bouzouki, Hendey brings an innovative contemporary approach to traditional music, with a passion informed by intense study of music theory and a diverse wealth of musical experience. LISTEN/BUY  
Mason & Weed: Across the Pond  
John and Stu continue to promote their new album Across the Pond with an upcoming show for our friends on the rugged NorCal coast. LISTEN/BUY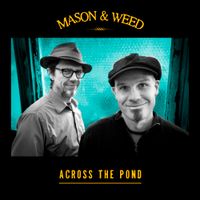 November 11, 2017  
"Across the Pond" CD Release Concert  
Fort Bragg Grange Hall, Cleone, CA  
stringbendermusicalinstruments@comcast.net
And that's a wrap! We hope to see you soon.  
–David, John, Stu