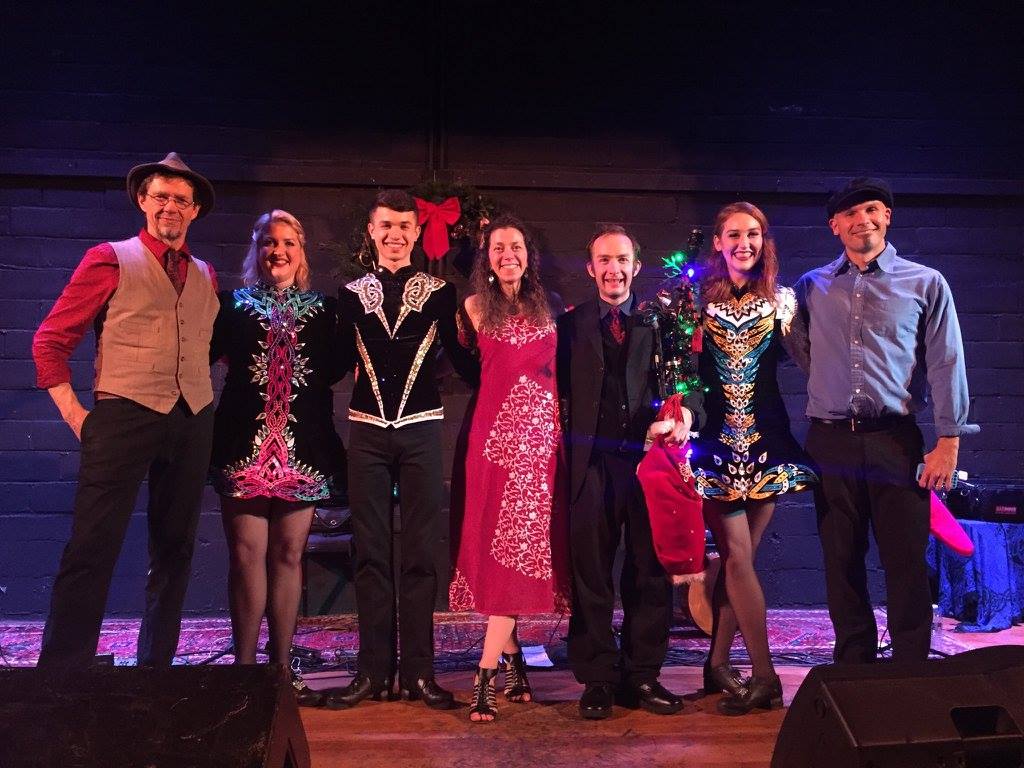 Molly's Revenge and special guest vocalist Christa Burch with Irish dancers will present an evening of music, song and dance associated with the festive season. The performance will include Christmas songs both old and new, all played with a Celtic twist, and something new for our regulars.  
Molly's Revenge, whose lineup includes bagpipes, fiddle, whistle, guitar, mandola, and bodhran, have toured extensively in the USA as well as Australia, China and Scotland.  The band is known for its unique and infectious on-stage enthusiasm. Their arrangements of traditional jigs and reels bring these dance tunes up to date with a driving, hard-edged accent that always leaves audiences shouting for more.  
The California-based group has toured since 2000 as a multi-instrumental acoustic band, releasing twelve CDs along the way. In 2014, Molly's Revenge and Christa Burch recorded a collection of Celtic Christmas and winter-themed music at a remote windswept retreat in the redwoods of the Mendocino coast.​ This beautiful holiday album will be available at the shows.​  
Guest vocalist Christa Burch possesses a singular voice: warm, supple, expressive, intimate, and instantly recognizable. Part of a vibrant new generation of American folk singers, Christa deftly marries intuitive musicianship and storytelling through song. To balance the gentle beauty of Christa's songs, the Irish dancers will bring a percussive, joyful, and colorful exuberance to the stage.   
   
 As always, this 12th Annual Celtic Christmas Celebration will capture the traditional spirit of the season and warm the hearts of all who attend.